There are several nutritional products that are naturally gluten-free that don't contain gluten. It makes it easy for anyone with celiac disease or a gluten intolerance to maintain a gluten-free diet.
Fruits and vegetables are some of the products that are naturally gluten-free.  If you are a parent of a child with celiac disease or gluten intolerance you can understand how difficult it is to choose the right snack for your child. Fortunately, fruits are very easy to purchase and keep at home.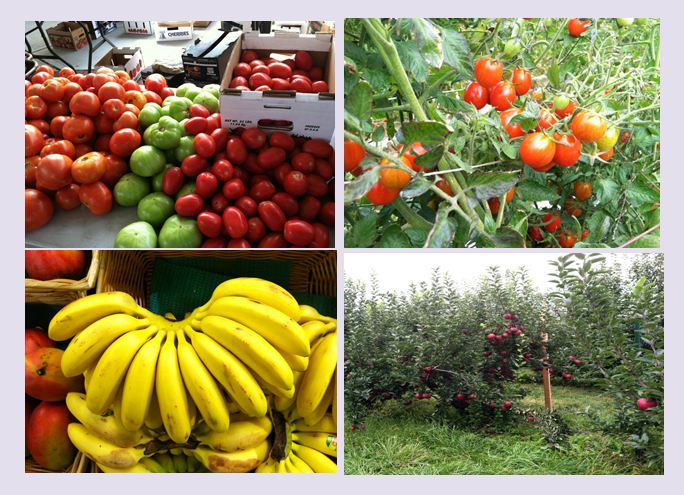 My daughter Cecilia Marie loves eating fresh apples with peanut butter. My son Cesar Michael loves eating avocados and mangos. Fruits also make a great snack for school.
During the fall, we always like to take a trip to the Jersey farms and pick our own apples, tomatoes, strawberries and corn on the cob. It is a great way to experience nature at its best.  Fruits and vegetables should be included as part of a gluten-free diet program.
When cooking vegetables, make sure whatever ingredient you use don't contain gluten. It is best to steam vegetables. My daughter lovers steamed broccoli.
Other Naturally Gluten-free products:
Beans, legumes, garbanzo, peas
Chickpeas, corn, cornmeal
Eggs
Dairy products (Milk, cheese, yogurt)
Oils-vegetable,
Quinoa, whole grain and flour
Rice
Potato flour, starch
Fish
Meat and poultry (be careful of ingredients when cooking)
After all, fruits and vegetables are products that easy to find and are very nutritional for people with gluten intolerance. They are naturally gluten free!